Nolan B. Johnson
B.Sc., LL.B.
Partner of Huckvale LLP
Member: Law Society of Alberta (2007)
Member: Lethbridge Bar Association
Member: Lethbridge/Macleod Real Estate Practitioners Advisory Group
Whether it's buying, selling, or financing a residential, commercial or agricultural property, dealing in the purchase or sale of a business, the incorporation or merger of businesses, or estate planning, these events occur few times in one's life and ought to be gratifying and rewarding. Yet, today's legal transactions and procedures can be daunting. Choosing the right legal representation makes the difference between an effective and positive experience, and costly mistakes. Rest assured I make it my business to keep abreast of changing rules and regulations so you never have to worry.
Since 2005, I've had extensive experience in serving clients in areas of:
Residential, Commercial and Agricultural Real Estate
Mortgage financing and refinancing
Corporate/Commercial Law
Wills & Estates
My goal is to ensure a stress-free experience by taking a hands-on approach to facilitate the completion of each transaction. I focus on protecting your interests and assets as if they were my own. Just as past clients have come to feel confident in their choice of legal representation, selecting my office to provide competent legal advice is the best move you can possibly make. You can count on me to do the right thing.
Profile
Nolan was born and raised in Lethbridge. He attended the University of Alberta, obtaining Bachelor of Science (2002) and Bachelor of Laws (2005) degrees. As Nolan is fluent in Spanish, he minored in Spanish as well during his undergraduate studies prior to law school. Upon graduation, Nolan articled and gained valuable experience at Carscallen LLP, a prominent law firm in downtown Calgary. After 2 years he moved home to begin practice in Lethbridge at Huckvale Wilde Harvie MacLennan LLP. In 2009, Nolan accepted an in-house position with a Calgary based biofuels company where he acted as General Counsel. Nolan re-joined the firm in the spring of 2011.
Community Involvement
Nolan is as dedicated as a family man as he is with his chosen profession. He and his wife, Karli, proudly raise their 5 children – 4 girls and a boy. The children are involved in dance, song, piano, and many sports while family activities include skiing, boating, and water-skiing. Because of this, Nolan's personal life is fully occupied, but when time permits he enjoys playing golf, hockey, slo-pitch, and dedicates much of his time to his community and his church. Additionally, Nolan provides monthly pro bono assistance to the Nordbridge Seniors Centre.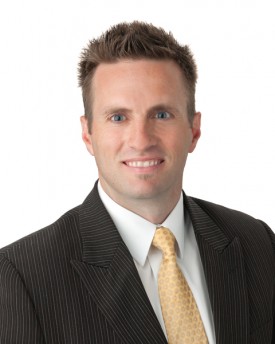 Areas of Practice
"Beyond a knowledge of the law, I bring to my practice an ability to be approachable, creative and practical. My job is to use those skills to make my clients' business dealings as seamless and stress free as possible. "