Getting You There
Since 1906, Huckvale LLP has been providing Southern Alberta with dedicated, quality legal assistance to help our clients get where they need to be,  from resolving a legal dispute, to successfully closing a business or real estate transaction.
COVID-19 UPDATE: Huckvale LLP is OPEN FOR BUSINESS!
However, to minimize impact on our office and staff, we are implementing the following changes:
If you have COVID-19 symptoms or are ill, please do not attend our office. If you cannot reschedule, please call the office in advance and advise us of your situation, so accommodations can be made; and
Whenever possible, lawyers will be conducting appointments via telephone or online.
We appreciate your assistance as we attempt to reduce the effect of the virus on all of us.  For more information, go to www.albertahealthservices.ca.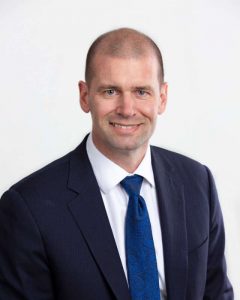 Huckvale LLP is pleased to announce the appointment of Ryan D. Anderson as Queens Council.
The QC designation is awarded by the Lieutenant Governor in Council on recommendation from the Minister of Justice. It is awarded to lawyers in recognition of their ability, reputation, and commitment to the legal profession and the community.
Ryan is a Partner at Huckvale LLP whose law practice is focused on Agricultural Transactions, Wills and Estate Planning, Real Estate, and Family Law. He has served as a Bencher and Board Member with the Law Society of Alberta since 2018. He is on the board of directors for the Legal Education Society of Alberta and a member of the Collaborative Law Group.
In the community Ryan has served as the Chair of SASH and a member of the Board of the Cardston Siksika UCP Riding, served in his church, and volunteered as a coach for many of his children's activities.
The Lawyers and Staff at Huckvale LLP congratulate Ryan on his QC appointment.
Committed To Legal Excellence
Huckvale LLP is a law firm that can trace its origins all the way back to 1906. We have an unwavering commitment to legal excellence combined with a forward thinking attitude. We have helped countless people turn their legal problems into positive solutions. Our team is one of the most experienced in Alberta and has the knowledge to help with your legal situation. We don't just focus on your legal issue, it is important to us to get to know you and learn how to provide personalized and productive legal services.
At Huckvale LLP we have a diverse team of lawyers and legal professionals that specialize in a variety of law areas. This means no matter the legal services you require we will have lawyers and support staff that are specialized in what you are looking for. Our large and experienced legal team gives us the ability to make you a priority and focus on your questions and legal problems. With Huckvale LLP you won't feel like one of many clients, we provide a personal approach with you and your legal needs.